When it Comes to Wellbeing, Are We Investing Wisely?
Posted on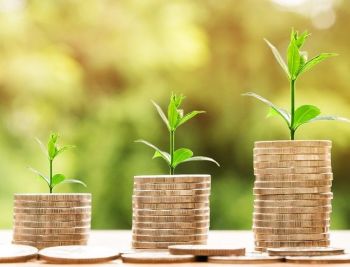 How much do you think the working days lost to stress, anxiety and depression have increased across the UK in the last year? It's 23% *. Shocking, isn't it? It seems that despite record levels of investment in mental wellbeing, the figures are still going in the wrong direction. So are we investing wisely?
Mental Wellbeing activities fall broadly into four categories:
Support and Recovery – How we respond to presenting mental ill-health. For example
Training line managers in recognising and dealing effectively with mental ill-health issues
Training Mental Health First Aiders to provide effective signposting towards appropriate professional support
Provision of professional support such as access to counselling
Making appropriate changes to facilitate recovery e.g. temporary changes to the individual's work responsibilities, location or hours
Prevention - This is targeted, proactive activity such as resilience skills training to reduce the risks of mental ill-health, or gym access to encourage regular exercise (to support both physical and mental wellbeing).
Building awareness. Generally more passive activities, which may lead individuals to take later action, if they choose. For example, provision of leaflets or a lunch and learn session about effectively managing your finances, signposting individuals to advice if they need it. These activities are best provided little and often to maintain the wellbeing programme's momentum and engagement, and to help embed wellbeing within the heart of the organisation's culture.
Engagement and fun. These build awareness through activity, generally focusing on topics like healthy eating or regular exercise. They're popular for building buzz and engagement, encouraging people to get involved, and helping the key messages to stick. They may also include elements of competition, such as quizzes, team step challenges or timed gym exercises.
If you're involved in delivering wellbeing, are you selecting activities to cover all four categories?
In my recent research into different organisations' wellbeing provision, I've been really surprised to discover how few are investing in prevention, focusing more on awareness and signposting. It's much better than doing nothing, but it doesn't address the huge underlying issue. It's the equivalent of sending in our people to do heavy lifting with no manual handling training, but making sure we provide excellent physio support for the resulting injuries.
Our ability to withstand stress is a set of skills. It's something which all possess to varying degrees, and it's something which we can all learn to improve – just as we can learn how to lift heavy items more safely. Because for all of us, unfortunately our emotional lives within work and beyond sometime involve heavy lifting. So the more we've developed those skills, the more we're able to take whatever life demands of us more smoothly in our stride.
For support and advice on making your wellbeing programme work get in touch
(*) Data published by the HSE: 2016-17 absence due to SAD = 12.5 million days. 2017-18 thus increased to 15.4 million days